Aesthetic Dentistry Associates: Daniel E Cronk DDS
23111 Ventura Blvd Suite 203,

Woodland Hills, CA 91364
Nearest landmarks:
Woodland Hills, Calabasas, Encino
Contacts
Street address:
23111 Ventura Blvd Suite 203
---
City / suburb:
Woodland Hills
---
Phone:
(818) 224-2001
(Call to make an appointment!)
---
Contact name:
Dr. Daniel Cronk
---
GPS Longitude:
-118.6291881
---
Business description
I want to put a smile on your face. My priority is to deliver quality gentle dental care to informed patients in a comfortable and convenient setting.
We stand out by providing you with quality care:
When you have dental problems, you need to turn to a dentist who listens and responds ... an experienced doctor who knows the field and can effectively diagnose and treat your needs ... a friendly dentist who counsels you on the best ways to maintain and improve your health. Our staff constantly meet all these criteria. Plus, you benefit from a dedicated team of trained professionals who give you the individualized attention you deserve.
Informed Patients
We believe that informed patients are better prepared to make decisions regarding their health and well being. That is why we've included an extensive section on this web site covering the full array of topics associated with dentistry and dental diagnoses and treatments. We encourage you to look through these pages whenever you have an interest or concern about your dental needs and care.
Comfortable, Convenient Setting
The best care in the world doesn't mean anything if you can't access it. At my office in Woodland Hills we strive to be as efficient and convenient as possible
Languages Spoken
English, Spanish
General information
Business data
| | | |
| --- | --- | --- |
| Standard industrial classification code: | | 8072 |
| City / suburb: | | Woodland Hills, CA |
| County: | | Los Angeles |
Products
We offer a full array of dental services to help you maintain healthy teeth. You can read more on this page about specific services.
Veneers, Cosmetic Contouring, Crowns and Bridges, Extractions, Clear Correct (Invisible Braces), Cosmetic Fillings, Implant Restorations, Bonding, Whitening, Bruxism Splints, Sealants, Root Canal Therapy, Dental Cleanings, Scaling and Root Planing, Dentures, Cosmetic Dentistry, Lumineers, Zoom Whitening, Oral Cancer Screening.
Brands
ZOOM!, Clear Correct, Lumineers
Professional Associations
California Dental Association, American Dental Association, San Fernando Valley Dental Society
QR code with Aesthetic Dentistry Associates: Daniel E Cronk DDS contacts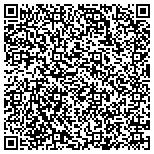 Install a QR code reading app on your smartphone to scan and convert it to Aesthetic Dentistry Associates: Daniel E Cronk DDS contact information.
There are no reviews on Aesthetic Dentistry Associates: Daniel E Cronk DDS yet.
Be the first to
write a review
about your experience with the company.
More details about Aesthetic Dentistry Associates: Daniel E Cronk DDS
According to our records, this business is located at 23111 Ventura Blvd Suite 203 in Woodland Hills (in Los Angeles County), California 91364, the location GPS coordinates are: 34.1638747 (latitude), -118.6291881 (longitude). Aesthetic Dentistry Associates: Daniel E Cronk DDS is categorized under Artificial Teeth Production (SIC code 8072). Known organization owner is Dr. Daniel Cronk. You can contact the company by phone at (818) 224-2001; the following fax number is also provided: (818) 224-4622. Business website can be accessed at www.drcronk.com. Open from 9:00 am until 6:00 pm (Monday, Wednesday - Thursday).
Upload photos
Hours
SPECIAL HOURS: We are now open EVERY second Saturday of the month from 8:00 am - 2:00 pm. Call and schedule your appointment with us today!
Recommended categories in Woodland Hills, CA
Oxycontin maker Purdue begins bankruptcy in push to settle opioid lawsuits
OxyContin maker Purdue Pharma LP is expected in court on Tuesday to lay out its plan for using bankruptcy to resolve more than 2,600 lawsuits alleging the company fueled the U.S. opioid crisis.
Tue, Sep 17 2019
WeWork delays IPO after frosty investor response
WeWork owner The We Company has postponed its initial public offering (IPO), walking away from preparations to launch it this month after a lackluster response from investors to its plans.
Tue, Sep 17 2019
Apple says $14 billion EU tax order 'defies reality and common sense'
The European Union's order for Apple to pay 13 billion euros ($14 billion) in back taxes to Ireland "defies reality and common sense," the U.S. company said on Tuesday, as it launched a legal challenge...
Tue, Sep 17 2019