Classic Chicago Gourmet Pizza

114 E John Carpenter Freeway #160,

Irving, TX 75062
Contacts
Street address:
114 E John Carpenter Freeway #160
---
Contact name:
Ashraf Ghousheh
---
E-mail:
seo@classicchicagogourmetpizza.com
---
GPS Longitude:
-96.9488945
---
Business description
Chicago Pizza in Dallas | Classic Chicago Gourmet Pizza | 972-717-7770
Here at Classic Chicago Gourmet Pizza, we serve foods made with the freshest and finest ingredients! We make our own sauce from Bonta Sauce which contains no preservatives. We use 5 different types of sauces for our pizza. (pizza sauce, Alfredo sauce, pesto sauce, olive oil, and BBQ Sauce. We use only highest quality of cheeses (Grande Cheese) for all our menu items. We use two types of crusts, the deep dish Chicago Style and the hand tossed style also known as the (Classic Crust). We have designed 15 specialty pizzas that already come with pre-determined toppings that we named, or you could build your own unique pizza the way you like it.
Payment Method: Cash, Visa, Mastercard, American Express, Discover
Facebook: http://www.facebook.com/pages/Classic-Chicago-Gourmet-Pizza/332644575174
Google+: https://plus.google.com/u/0/b/105293590490933300831/+ChicagosGourmetPizzaIrving/about
Youtube: https://www.youtube.com/watch?v=8n5r1Vs0wRo
Twitter: https://twitter.com/CCGourmetPizza
Pinterest: https://www.pinterest.com/aghousheh/classic-chicago-gourmet-pizza/
Instagram: https://www.instagram.com/ccgourmetpizza/
General information
Business data
| | | |
| --- | --- | --- |
| Standard industrial classification code: | | 5812 |
| City / suburb: | | Irving, TX |
| County: | | Dallas |
QR code with Classic Chicago Gourmet Pizza contacts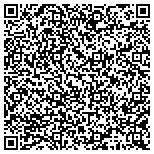 Install a QR code reading app on your smartphone to scan and convert it to Classic Chicago Gourmet Pizza contact information.
There are no reviews on Classic Chicago Gourmet Pizza yet.
Be the first to
write a review
about your experience with the company.
More details about Classic Chicago Gourmet Pizza
According to our records, this business is located at
114 E John Carpenter Freeway #160
in
Irving
(in Dallas County),
Texas
75062, the location GPS coordinates are: 32.8140177 (latitude), -96.9488945 (longitude). Classic Chicago Gourmet Pizza is categorized under Drive-In Restaurants (SIC code 5812). Known organization owner is Ashraf Ghousheh. You can contact the company by phone at (972) 717-7770. Business website can be accessed at classicchicagogourmetpizza.com. Open from 11:00 am until 9:00 pm (Monday - Wednesday), from 11:00 am until 10:00 pm (Thursday - Friday), from 12:00 pm until 9:00 pm (Saturday - Sunday).
Ohio Sen Sherrod Brown to 'tour' key states as he weighs 2020 presidential run
Sen. Sherrod Brown will host events in Iowa and other early primary states in the upcoming months, a sign that the Ohio Democrat is serious about a potential presidential bid.
Wed, Jan 16 2019
Democrats introduce bill to hike federal minimum wage to $15 per hour
The Democratic proposal to hike the U.S. minimum wage to $15 per hour from the current $7.25 will likely fail in the GOP-held Senate.
Wed, Jan 16 2019
Democrat Kirsten Gillibrand: 'I'm going to run' for president
The 52-year-old New York Democrat made the announcement Tuesday on "The Late Show with Stephen Colbert."
Wed, Jan 16 2019