Home Remodeling Strongsville Ohio
4496 Mahoning Avenue Ste. 923,

Youngstown, OH 44515
Contacts
Street address:
4496 Mahoning Avenue Ste. 923
---
City / suburb:
Youngstown
---
Phone:
(440) 345-7110
(Home Improvement)
---
Contact name:
Web Establisher
---
E-mail:
info@homeremodelingstrongvilleohio.com
---
GPS Longitude:
-80.6495194
---
Business description
Home Remodeling Strongsville Ohio is ready to serve you on your next home remodeling project.
Home Remodeling Strongsville Ohio has a few, good questions to consider as you plan your home remodeling project, whether it be a full home remodeling project, kitchen remodeling or bathroom remodeling. One of the things on which a person spends a lot of money in their lives is home. Everyone wants their homes to be the best in terms of style and luxury. You too must have put a lot of money and effort into your place. But after a few years even the best designs get out of date, and that is the time when you need to think about Home Remodeling Strongsville Ohio. It is not just a necessity but also very exciting. However you need to keep your emotions under control and take every decision very careful. Here are a few things you need to consider before getting started.
General information
Business data
| | | |
| --- | --- | --- |
| Standard industrial classification code: | | 1542 |
| City / suburb: | | Youngstown, OH |
| County: | | Mahoning |
QR code with Home Remodeling Strongsville Ohio contacts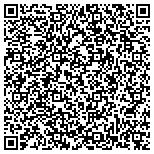 Install a QR code reading app on your smartphone to scan and convert it to Home Remodeling Strongsville Ohio contact information.
There are no reviews on Home Remodeling Strongsville Ohio yet.
Be the first to
write a review
about your experience with the company.
More details about Home Remodeling Strongsville Ohio
According to our records, this business is located at
4496 Mahoning Avenue Ste. 923
in
Youngstown
(in Mahoning County),
Ohio
44515, the location GPS coordinates are: 41.0997803 (latitude), -80.6495194 (longitude). Home Remodeling Strongsville Ohio is categorized under Bank Building Construction (SIC code 1542). Known organization owner is Web Establisher. You can contact the company by phone at (440) 345-7110.
Upload photos
Recommended categories
in Youngstown, OH
Also viewed
Fifth Third Bank
38 fountain square plaza, Hamilton, OH
State Trust Companies Accepting Deposits, Commercial
Adam Schiff gets new blood for his House Russia probe as 4 Democrats join intelligence committee
House Speaker Nancy Pelosi announces the addition of four new representatives to the intelligence committee as the panel resuscitates its inquiry into President Trump's ties to Russia under a new Democratic...
Wed, Jan 16 2019
US troops killed in Syria, adding new doubt about Trump's claim that ISIS is defeated
An attack in the northern Syrian town of Manbij has resulted in multiple casualties including U.S. troops, a senior Kurdish security official confirmed to NBC News.
Wed, Jan 16 2019
GOP senator: If Trump agrees to reopen government, then 'where's the leverage' for his wall?
Perdue: If the government reopens, then "where's the leverage for the president in terms of getting them to move on the issue of the day?"
Wed, Jan 16 2019