Mark B Bleak, DMD, LLC- Gentle Dentistry

Dentist
4550 Eubank Blvd NE,

Albuquerque, NM 87111
Contacts
Street address:
4550 Eubank Blvd NE
---
City / suburb:
Albuquerque
---
Phone:
(505) 292-8588
(Business NUmber )
---
Contact name:
Dr. Mark B. Bleak
---
E-mail:
gentle.dentistry10@yahoo.com
---
GPS Longitude:
-106.5327007
---
Business description
Mark B Bleak, DMD, LLC is your dentist in Albuquerque, NM. When you visit our dental office in Albuquerque, you are our top priority.
Our entire team is dedicated to providing you with the personalized, gentle care that you deserve. Part of our commitment to serving our patients includes providing information that helps them to make more informed decisions about their oral health needs. We are a Albuquerque dental practice devoted to restoring and enhancing the natural beauty of your smile using conservative, state-of-the-art procedures that will result in beautiful, long lasting smiles!
At Mark Bleak Gentle Dentistry, we know it can be difficult to want to go to the dentist in Albuquerque. We understand how you feel! That is why we make your comfort a priority. Our Albuquerque office prides itself on providing kind, gentle, and affordable comprehensive dental care. You can feel confident that you will be in good hands. Dr. Bleak and his wonderful staff build relationships based on the principles of trust and honesty, tailoring treatment to your specific needs.
General information
Business data
| | | |
| --- | --- | --- |
| Standard industrial classification code: | | 8021 |
| City / suburb: | | Albuquerque, NM |
| County: | | Bernalillo |
Products
Sonicare, Waterpik
Professional Associations
American Dental Association
Brands
Zoom Whitening
Cosmetic Dentistry, Periodontics, Dental Implants, Pediatric Dentistry, Endodontics, Oral Surgery, Crown & Bridges, Dentures, Sedation Dentistry, dental implants albuquerque
QR code with Mark B Bleak, DMD, LLC- Gentle Dentistry contacts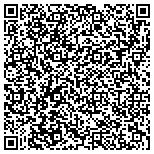 Install a QR code reading app on your smartphone to scan and convert it to Mark B Bleak, DMD, LLC- Gentle Dentistry contact information.
There are no reviews on Mark B Bleak, DMD, LLC- Gentle Dentistry yet.
Be the first to
write a review
about your experience with the company.
More details about Mark B Bleak, DMD, LLC- Gentle Dentistry
According to our records, this business is located at 4550 Eubank Blvd NE in Albuquerque (in Bernalillo County), New Mexico 87111, the location GPS coordinates are: 35.1318156 (latitude), -106.5327007 (longitude). Mark B Bleak, DMD, LLC- Gentle Dentistry is categorized under Dentists (SIC code 8021). Known organization doctor is Dr. Mark B. Bleak. You can contact the company by phone at (505) 292-8588. Business website can be accessed at http://www.albuquerquegentlede. Open from 9:00 am until 3:00 pm (Monday), from 8:00 am until 5:00 pm (Tuesday - Friday).
Upload photos
Recommended categories in Albuquerque, NM
Similar companies
Dentegrity
1441 Carlisle Boulevard Ne # A, Bernalillo, NM

Also viewed
Mi Casa Homes
225 Duncan Hwy, Hidalgo, NM
Mobile Homes-Improvements
Amazon removes racist messages after they appear on some product listings
Amazon.com Inc said it was removing certain images after messages using extremely strong racist abuse appeared on some listings on its UK website when users searched for Apple's AirPods and other similar...
Sun, May 31 2020
NASA resumes human spaceflight from U.S. soil with historic SpaceX launch
SpaceX, the private rocket company of billionaire entrepreneur Elon Musk, launched two Americans toward orbit from Florida on Saturday in a mission that marks the first spaceflight of NASA astronauts from...
Sat, May 30 2020
SpaceX, NASA set for landmark launch of two U.S. astronauts
Final preparations were underway as Elon Musk's private rocket company SpaceX was set for a repeat attempt at launching two Americans into orbit for a mission that would be the first spaceflight of NASA...
Sat, May 30 2020