Patio Shades Retractable Awnings

6303 Blue Lagoon Dr #400,

Miami, FL 33126
Contacts
Street address:
6303 Blue Lagoon Dr #400
---
Contact name:
Kevin Callen
---
E-mail:
patioshadesretractableawnings@gmail.com
---
GPS Longitude:
-80.2999558
---
Business description
Patio Shades Retractable Awnings supplies attractive outdoor shading equipment, such as awnings, shadings, roofs, pergolas and sunscreens to customers throughout the U.S., based in Miami.
Contact our Miami-based office at 305-907-6313, toll-free at 1-844-NU-PATIO, or e-mail us at support@patioshadesawnings.com. Shop anytime on-line at www.PatioShadesRetractableAwnings.com, and get the advice of our unique web-feature, the Awnings Architect. With her assistance, and with Frank the Flamingo helping you through the process of 1. Measure, 2. Install and 3. Relax, you and your family can soon be enjoying the comfort that comes with your fully customized awning and shading apparatus.
General information
Business data
| | | |
| --- | --- | --- |
| Standard industrial classification code: | | 3999 |
| Estimated number of employees: | | 10 |
| City / suburb: | | Miami, FL |
| County: | | Miami-Dade |
QR code with Patio Shades Retractable Awnings contacts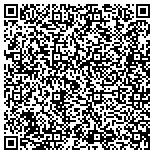 Install a QR code reading app on your smartphone to scan and convert it to Patio Shades Retractable Awnings contact information.
There are no reviews on Patio Shades Retractable Awnings yet.
Be the first to
write a review
about your experience with the company.
More details about Patio Shades Retractable Awnings
According to our records, this business is located at
6303 Blue Lagoon Dr #400
in
Miami
(in Miami-Dade County),
Florida
33126, the location GPS coordinates are: 25.7832408 (latitude), -80.2999558 (longitude). Patio Shades Retractable Awnings is categorized under Cigarette and Cigar Products and Accessories (SIC code 3999). Known organization owner is Kevin Callen. The company employs approximately 10 people. You can contact the company by phone at (305) 907-6313. Business website can be accessed at www.patioshadesretractable. Open from 9:00 am until 7:00 pm (Monday - Friday).
Upload photos
Recommended categories
in Miami, FL
Also viewed
Search One Inc
2451 N McMullen Booth Rd #255, Pinellas, FL
Placement Agencies
JTS Advisors
6346 Forest Stump LN., Duval, FL
Foreign Trade Consultants
Trump set for 'major' border announcement amid reports of concessions on immigrant 'Dreamers'
President Donald Trump said he will make a "major" announcement about the border and ongoing government shutdown, amid reports that the White House could make a major concession on its immigration hardline...
Mon, Jan 21 2019
Russia conducted another successful test of an anti-satellite missile, US intel report says
The latest revelation comes on the heels of the Pentagon's missile defense review, which addresses anti-satellite capabilities that "could threaten U.S. space-based assets."
Mon, Jan 21 2019
Here's how Mueller uses his power to gather evidence in the Russia probe
As the special counsel's investigation grows increasingly damaging to President Donald Trump's close associates, and possibly the president himself, it's worth looking at how Mueller obtains this crucial...
Mon, Jan 21 2019