SoFlo Wildlife Trapping & Removal, LLC

7525 Colony Palm Dr.,

Boynton Beach, FL 33436
Contacts
Street address:
7525 Colony Palm Dr.
---
City / suburb:
Boynton Beach
---
Phone:
(561) 561-3645
(Business Phone)
---
Contact name:
Graham Reinecke
---
E-mail:
info@soflowildlife.com
---
GPS Longitude:
-80.111929
---
Business description
PROFESSIONAL ANIMAL TRAPPING & REMOVAL SERVICES PROFESSIONAL ANIMAL TRAPPING & REMOVAL SERVICES
SoFlo Wildlife humanely and professionally removes all nuisance wildlife from residential and commercial properties. Nuisance wildlife like raccoons, possums armadillos and many more are common animal removal problems we deal with in South Florida. These clever animals have learned to adapt very well to the suburban environment of South Florida. They can dig in the trash, dig up yards and destroy everything just to obtain food and shelter. Removal of nuisance animals in South Florida is critical, as they can cause structural damage as well as get into the attic of your home and do a large amount of damage in a short period of time. Common nuisance wildlife around your property can be foxes, bobcats, feral cats, skunks, ducks, coyotes, iguanas, and squirrels. Raccoon's and Possums can be one of the most destructive animals in South Florida. Raccoons and Possums are responsible for an estimated $2 billion annually of the insurance claims throughout the United States. The destruction that raccoons and possums do to your South Florida area home can be astronomical. The damage that raccoon's and possums do in S. Florida area homes can be tearing up your duct work, contaminating insulation and damaging your attic vents. Raccoons and possums also pose a threat to your family's health by possibly bringing in diseases that are easily spread to humans. South Florida nuisance animal removal is needed as they should not be allowed to spend another night in your Florida area attic or home
General information
Business data
| | | |
| --- | --- | --- |
| Standard industrial classification code: | | 0752 |
| City / suburb: | | Boynton Beach, FL |
| County: | | Palm Beach |
QR code with SoFlo Wildlife Trapping & Removal, LLC contacts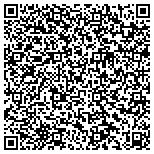 Install a QR code reading app on your smartphone to scan and convert it to SoFlo Wildlife Trapping & Removal, LLC contact information.
There are no reviews on SoFlo Wildlife Trapping & Removal, LLC yet.
Be the first to
write a review
about your experience with the company.
More details about SoFlo Wildlife Trapping & Removal, LLC
According to our records, this business is located at
7525 Colony Palm Dr.
in
Boynton Beach
(in Palm Beach County),
Florida
33436, the location GPS coordinates are: 26.563128 (latitude), -80.111929 (longitude). SoFlo Wildlife Trapping & Removal, LLC is categorized under Showing Services, Pet and Animal Specialties (SIC code 0752). Known organization owner is Graham Reinecke. You can contact the company by phone at (561) 561-3645. Business website can be accessed at http://www.soflowildlife.com.
Upload photos
Recommended categories
in Boynton Beach, FL
Also viewed
Search One Inc
2451 N McMullen Booth Rd #255, Pinellas, FL
Placement Agencies
JTS Advisors
6346 Forest Stump LN., Duval, FL
Foreign Trade Consultants
Trump loses support among his core voting groups as the shutdown drags on, polls say
The poll results come in the midst of the government shutdown and as multiple Democratic lawmakers announce 2020 bids to challenge Trump.
Thu, Jan 17 2019
The mortgage industry isn't ready for a foreclosure crisis created by climate change
As extreme weather events become more frequent in places where borrowers might not have flood or fire insurance, the risk of foreclosure rises. Some now predict that the nation could face a climate-related...
Thu, Jan 17 2019
Michael Cohen says he tried to rig online polls 'at the direction' of Donald Trump
President Donald Trump's former personal lawyer, Michael Cohen, said he tried to "rig" online polls — including one conducted by CNBC — "at the direction and for the sole benefit of" Trump.
Thu, Jan 17 2019