ROFU Security International Corporation

10029 South Tacoma Way, Suite E-11,

Lakewood, WA 98499
Nearest landmarks:
Interstate I-5 and Hwy 512 interchange
Contacts
Street address:
10029 South Tacoma Way, Suite E-11
---
Phone:
(253) 922-1828
(Main Number)
(800) 255-7638
---
Contact name:
Julie Collins
---
Contact title:
Vice President
---
Fax:
(253) 922-1728
(Fax Main number)
---
E-mail:
rofuone@gmail.com
---
GPS Longitude:
-122.518458
---
Places nearby
0.02 miles away
Drive-In Restaurants
0.02 miles away
Antique Dealers
Business description
We are a manufacturer of Security Door Hardware in the USA since 1980. Electromagnetic locks, electric strikes, delayed egress locks, various access control devices, request to exit and more.
Since 1980 we have been manufacturing electric strikes and various access control products. In the mid 80's we started producing electromagnetic locks in out plant in Taiwan. For over 35 years we have maintained our footing in the manufacturing of our strikes, maglocks and various access controls products. Take a look at our products, we have them in stock in our Lakewood location and can ship them out usually next day latest.
General information
Business data
| | | |
| --- | --- | --- |
| Standard industrial classification code: | | 1731 |
| Estimated number of employees: | | 6 |
| City / suburb: | | Lakewood, WA |
| County: | | Pierce |
Products
Electric Strikes, Electro Magnetic Locks, Request to Exit Buttons, Request to Exit Switches, Key Switches, Delayed Egress Electromagnetic Lock, Power Supplies
QR code with ROFU Security International Corporation contacts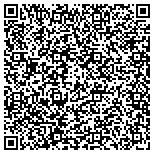 Install a QR code reading app on your smartphone to scan and convert it to ROFU Security International Corporation contact information.
There are no reviews on ROFU Security International Corporation yet.
Be the first to
write a review
about your experience with the company.
More details about ROFU Security International Corporation
According to our records, this business is located at 10029 South Tacoma Way, Suite E-11 in Lakewood (in Pierce County), Washington 98499, the location GPS coordinates are: 47.1717649 (latitude), -122.518458 (longitude). ROFU Security International Corporation is categorized under Fire Alarm Systems and Equipment Testing (SIC code 1731). Known organization vice president is Julie Collins. The company employs approximately 6 people. You can contact the company by phone at (253) 922-1828; the following fax number is also provided: (253) 922-1728. Business website can be accessed at www.rofu.com. Open from 8:00 am until 3:00 pm (Monday - Friday).
Upload photos
Recommended categories in Lakewood, WA
Also viewed
AlphaB2B LLC
2018 156th Ave., King, WA
Copy Machines and Supplies
Alpha B2B LLC
2018 156th Ave., King, WA
Wholesale Adhesive Tape Dispensers
AlphaB2B LLC
2018 NE 156th Avenue, King, WA
Addressing Machines, Plates and Plate Embossers
This exclusive 'boot camp' for congressional staffers is trying to make America bipartisan again
Powering the workshop is a simple mission, which its instructors preach like gospel: Bipartisan oversight is possible, effective and necessary.
Mon, Aug 20 2018
GOP's Stivers explains why Jim Jordan remains in Congress despite claims he ignored sex abuse reports
Stivers, the chairman of the National Republican Congressional Committee, sat down to talk to CNBC's John Harwood about the campaign and other factors.
Mon, Aug 20 2018
The number of jailed foreigners fell before Trump took office: Study
The number of convicted inmates in federal prison without citizenship sunk about 22 percent from fiscal 2011 to 2016 — before Donald Trump was inaugurated as president — according to a government watchdog's...
Mon, Aug 20 2018