ROFU Security International Corporation

10029 South Tacoma Way, Suite E-11,

Lakewood, WA 98499
Nearest landmarks:
Interstate I-5 and Hwy 512 interchange
Contacts
Street address:
10029 South Tacoma Way, Suite E-11
---
Phone:
(253) 922-1828
(Main Number)
(800) 255-7638
---
Contact name:
Julie Collins
---
Contact title:
Vice President
---
Fax:
(253) 922-1728
(Fax Main number)
---
E-mail:
rofuone@gmail.com
---
GPS Longitude:
-122.518458
---
Places nearby
0.02 miles away
Drive-In Restaurants
0.02 miles away
Antique Dealers
Business description
We are a manufacturer of Security Door Hardware in the USA since 1980. Electromagnetic locks, electric strikes, delayed egress locks, various access control devices, request to exit and more.
Since 1980 we have been manufacturing electric strikes and various access control products. In the mid 80's we started producing electromagnetic locks in out plant in Taiwan. For over 35 years we have maintained our footing in the manufacturing of our strikes, maglocks and various access controls products. Take a look at our products, we have them in stock in our Lakewood location and can ship them out usually next day latest.
General information
Business data
| | | |
| --- | --- | --- |
| Standard industrial classification code: | | 1731 |
| Estimated number of employees: | | 6 |
| City / suburb: | | Lakewood, WA |
| County: | | Pierce |
Products
Electric Strikes, Electro Magnetic Locks, Request to Exit Buttons, Request to Exit Switches, Key Switches, Delayed Egress Electromagnetic Lock, Power Supplies
QR code with ROFU Security International Corporation contacts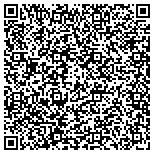 Install a QR code reading app on your smartphone to scan and convert it to ROFU Security International Corporation contact information.
There are no reviews on ROFU Security International Corporation yet.
Be the first to
write a review
about your experience with the company.
More details about ROFU Security International Corporation
According to our records, this business is located at 10029 South Tacoma Way, Suite E-11 in Lakewood (in Pierce County), Washington 98499, the location GPS coordinates are: 47.1717649 (latitude), -122.518458 (longitude). ROFU Security International Corporation is categorized under Fire Alarm Systems and Equipment Testing (SIC code 1731). Known organization vice president is Julie Collins. The company employs approximately 6 people. You can contact the company by phone at (253) 922-1828; the following fax number is also provided: (253) 922-1728. Business website can be accessed at www.rofu.com. Open from 8:00 am until 3:00 pm (Monday - Friday).
Upload photos
Recommended categories in Lakewood, WA
Also viewed
AlphaB2B LLC
2018 156th Ave., King, WA
Copy Machines and Supplies
Alpha B2B LLC
2018 156th Ave., King, WA
Wholesale Adhesive Tape Dispensers
AlphaB2B LLC
2018 NE 156th Avenue, King, WA
Addressing Machines, Plates and Plate Embossers
Trump set for 'major' border announcement amid reports of concessions on immigrant 'Dreamers'
President Donald Trump said he will make a "major" announcement about the border and ongoing government shutdown, amid reports that the White House could make a major concession on its immigration hardline...
Mon, Jan 21 2019
Russia conducted another successful test of an anti-satellite missile, US intel report says
The latest revelation comes on the heels of the Pentagon's missile defense review, which addresses anti-satellite capabilities that "could threaten U.S. space-based assets."
Mon, Jan 21 2019
Here's how Mueller uses his power to gather evidence in the Russia probe
As the special counsel's investigation grows increasingly damaging to President Donald Trump's close associates, and possibly the president himself, it's worth looking at how Mueller obtains this crucial...
Mon, Jan 21 2019